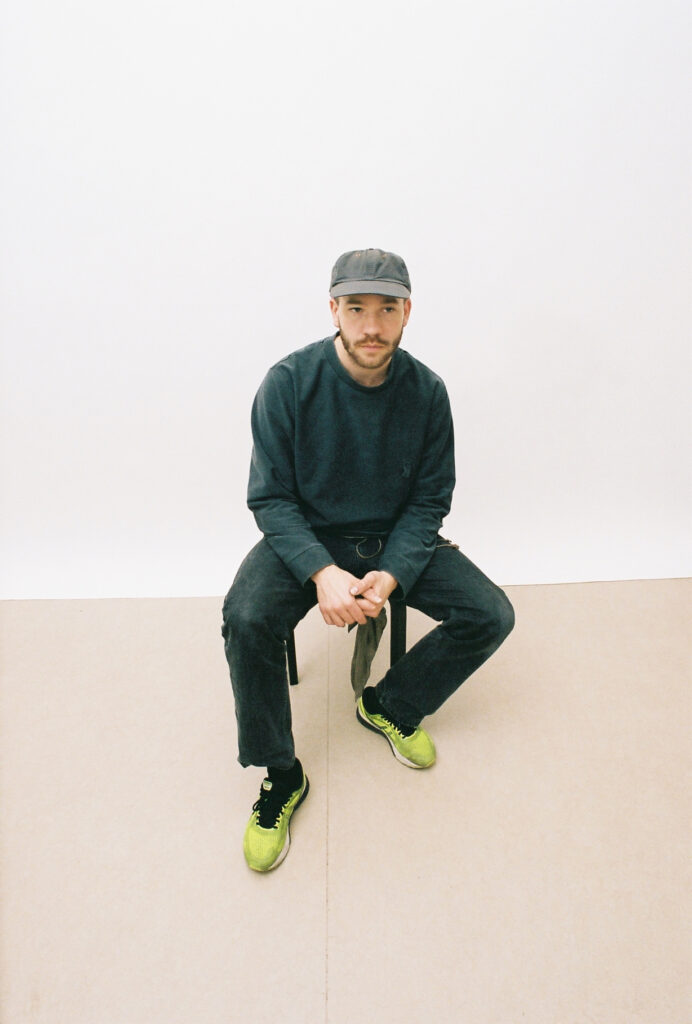 JONATAN HÄRNGREN
The Swedish born designer grew up in an artistic environment where much of his time was spent in a wood workshop. Material and shape quickly became a natural way of expressing himself. In 2011 he studied textile art in Stockholm and completed his Bachelor's degree in fashion at The Royal Danish Academy of Fine Arts.
L'HOMME ROUGE
Between 2013 – 2020 Jonatan Härngren was Creative Director and Designer for the Stockholm-based fashion label L'HOMME ROUGE.
Since 2020, Jonatan has been consulting as Menswear Designer and Creative Director for various brands. Mainly to create men's collections, but also in general to strengthen the connection between brands identity and garments, and final expression of collection.
Thanks to the fact that the team was small at L'homme Rouge, Jonatan had a wide range of responsibilities and gained deep and holistic knowledge about the whole process of creating a collection. Jonatan created mainly story-telling collections, and immersed himself in functions, materials and silhouettes, but also in detailing, digital prints and artworks such as embroidery, screen print and knitting techniques, to create strong collection concepts. 
His work for L'HOMME ROUGE also consisted work with the concept and physical presentations, shows and the concept around the collections in general. 
Digital prints made by hand was a big part of his work for L'homme Rouge, and became fast a strong part of the brand identity and recognition. 
In 2020, Jonatan started the project Kultur 5, alongside his career as Design Consultant.
The Project focuses on materials and sustainability and invites people with different backgrounds, arranging workshops to study materials. The first material to study was metal and ended up in 20 pieces of recycled silver accessories. 
Jonatans inspiration in general, comes from youthful freedom, emotions, workwear, materials and technical functions and detailing, that most often ends up in prints, deconstructed classics and a fluid silhouette that meets sharp detailing.
Lately sustainability has been a big part of his work within fashion. Autumn / winter 2019 was his first collection that  was made entirely in sustainable fabrics.   
INTERIOR
In 2008 Jonatan studied interior at the Academia Italia, and lead to work in the furniture industry. Alongside his work within fashion, Jonatan is also designing furniture mainly for privat homes. 
FASHION PRIZES:
INTERVIEW MAGAZINE 1/7 Global Face Of Menswear 2017
Brand of the year, Nordiska Kompaniet Gala 2017
Winner of WOOLMARK PRIZE Europe 2017/18
HABIT, Newcomer of the year 2015
Winner of FRESH FISH 2013